GREETING

Our country circled the environment in a sea, and when people lived, fishing was developing as the part of the necessary food supply means more than antiquity.
There are the excellent fishing gear material and fishing net we make in the shadow the fishing can always continue as a leader of the world.
Ego company considers the data and a processing method which always correspond at the time in nearly 100 since foundation, and the country where I'm producing a fishing net consistently at the viewpoint of the fishing person is an eminent manufacturer.

I accumulate original technology and know-how much as well as link up with a mechanical manufacturer, and original equipment and machine are developed and introduced, and excellent product development of the performance is being performed, and comes before it takes pride in its biggest Shear in the willful country by a coastal gill net present.

I try also to go into the field of the fishing, for agriculture, for sports and each industrial net field and build the firm status as an overall net manufacturer.
Please make a contact to the clause you're ordering about anything at all.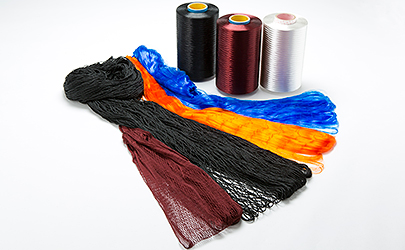 When saying a ariketsu net, it's to a network made in Yokoyama.
The fishing net such as gill nets, round haul nets, fixed nets and seines is made the center, but ego company is also producing a ariketsu net, thanks to you, I get the high share. ariketsu net of a network made in Yokoyama it's difficult to come loose and where it's also durable. Please make sure by the eye by all means.
OUTLINE
Company name
Yokoyama Fishing Net Co.,Ltd
Capital
US$ 220,000(US$ 1=100yen)
Address
【Head Office】
3133 Mushiage, Okucho, Setouti-City, Okayama 701-4591
TEL:+81-869-25-0111 FAX:+81-869-25-2051

【Second factory】
529-1 Mushiage, Okucho, Setouti-City, Okayama 701-4591
TEL:+81-86-925-0243

【The third factory】
286 Hukumoto, Okucho, Setouti-City, Okayama 701-4241
TEL:+81-86-922-1020
Representative
CEO Takahiro Yokoyama
Banks
Chugoku Bank, Bizen Shinyokinko, Japan Finance Corporation (JFC)
Product List
Gill nets, Round haul nets, Fixed nets, Dragnets, Various nets used in sport and industry
Main Business
Toray Co.,Ltd., Nation-wide sales agents of fishing goods, Fishing Associations from each prefecture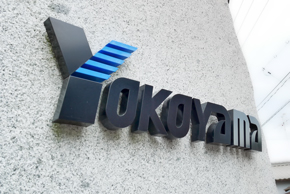 HISTORY
April, 1920
Ikuta Yokoyama, the deceased, is manual, a frog, also, operation is begun by 2 net making machines.
May, 1948  
Achievement is prolonged and it's reorganized in a Yokoyama Seimosho limited company.
March, 1952
I initiate production of a cremona nylon fishing net and establish a ring Yoriito factory.
June, 1961
Yokoyama Fishing Net Co.,Ltd, It's reorganized in a corporation.
March, 1966
Yoriito factory is established as the 2nd factory in the site in Mushiakechaya for a business expansion.
It's added together with a steam setter and ring yarn twister at the same time.
April, 1969
50th anniversary of operation is met.
April, 1972
A capital is increased in 22,000,000.
June, 1974
Okayama office is built and moved.
December, 1976
Dyeing waste liquid treatment is added.
July, 1983
A network machine made of the special node (the U knot) is introduced.
November, 1986
Expansion maintains headquarters, a net making factory and a heat-treatment factory.
February, 1987
Company cafeteria building
August, 1990
It's best in the world in a headquarters factory, an extraordinarily large steam setter is added.
September, 1993
The 3rd factory addition
May, 1997
September, 1997
50th anniversary of establishment is met.
Our company reconstructs a net making factory, a check factory, a parlor and a resting room.
November, 1999
ISO 9001 attestation acquisition
April, 2000
80th anniversary of foundation is met.
2006
It's authorized in "Wagashanowaza."
April, 2010
90th anniversary of foundation is met.
It's authorized in a Chinese business bureau of economy and industry "area resource utilization new business expansion support business".
June, 2010 
It's authorized in Okayama-ken "commercialization support project".
2011
It's authorized in Okayama-ken industrial promotion foundation "the glitter support business".
2012
It develops as adoption business in "the Ministry of Agriculture, Forestry and Fisheries, assistant industry".
December, 2012
Match of decision of BCP
April, 2013
1st - The 5th photovoltaic generation place is established.
April, 2014
"Excellent practice prize" winning a prize of BCP
October, 2015
The Ministry of Health, Labour and Welfare "employment development contest" wins.
ACCESS